Case Study
Responding to a terrorist bombing in Jakarta.
In [July 2009 / August 2003], a terrorist bombing occurred at JW Marriott Jakarta. In response, we reached out to all our guests in Jakarta to arrange either early return flights or relocations. All arrangements were completed within 1 hour.
With a whole city in emergency mode, we anticipated a rush of departing travellers, limited flights, and airport delays. Time was of the essence to get ahead of the crowds.
In the immediate aftermath, the motivation behind the bombing was unclear. Quick decisions had to be made under uncertain conditions. Which other hotels were safe, and which were not?
The bombing came to our attention through an alert by International SOS, one of our travel safety partners.
Our crisis team immediately ran a report to search for our affected guests. This report goes through our entire base of 60 corporate travel clients, narrowing down to company divisions and individuals. We identified a total of 13 guests booked at JW Marriott Jakarta.
This was completed within 15 minutes of the initial alert.
We reached out to our guests to ensure their safety and respond to their follow-up decisions. There were 2 courses of action: the safest was to board the earliest possible flight out of Jakarta, or otherwise, a relocation to another hotel.
For those who chose to leave – we acted fast to:
1. Reissue flight tickets,
2. Share it with our guests, and
3. Arrange transfers to the airport.
Thankfully, we managed to beat the crowds and had these guests flown out [on the same day].
For those who chose to stay – as JW Marriot is an American brand, we had to consider possible anti-Western terrorist sentiments. Hence, relocations were decided on Hotel Mulia, a local Indonesian brand. Similarly, we moved fast to:
1. Book rooms,
2. Arrange transfers, and
3. Settle payments – both for refunds from JW Marriott and bookings at Mulia.
These guests were relocated without further incident.
All arrangements for all 13 guests were completed within 1 hour.
Furthermore, from the initial search, we had also identified other guests on the way to Jakarta, as well as guests travelling to Jakarta within that month. Accordingly, they were contacted for follow-up arrangements, to avoid unnecessary risks in their travels.
The safety of all guests in this incident was accounted for, which can be credited to:
Wide experience – our crisis team comprises various senior staff rotated monthly, ensuring a broad range of knowledge across all our people.
A consolidated system – having all our clients' data in one place (flight details, hotel locations, return dates) is essential to ad hoc planning.
Fast response – intensive training allows for clear decisions to be made quickly while mitigating risks in the face of uncertainty.
Our strong network of partners – from ISOS for alerts, to relationships with hotels and airlines for expediting requests.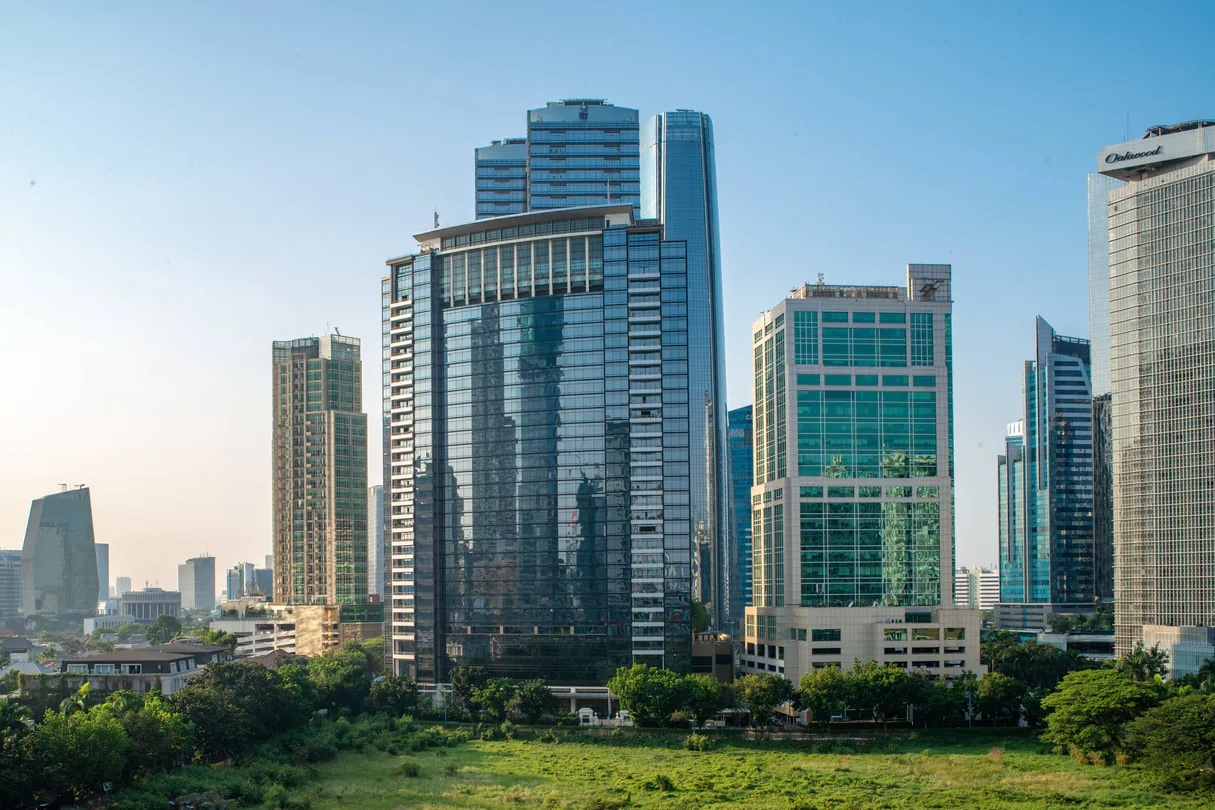 JW Marriott Hotel Jakarta today, in all its glory, is located in the bustling Central Business District of Mega Kuningan. Its prime location in Jakarta's Golden Triangle is ideal for business travellers and families. | Credit: Marriott International
From The Business Travel Blog
Keep up with current trends in business travel.