Our Travel Safety Promise
How we keep your employees safe and your business secure.
Our Travel Safety Promise
How we keep your employees safe and your business secure.
Our Travel Safety Promise
How we keep your employees safe and your business secure.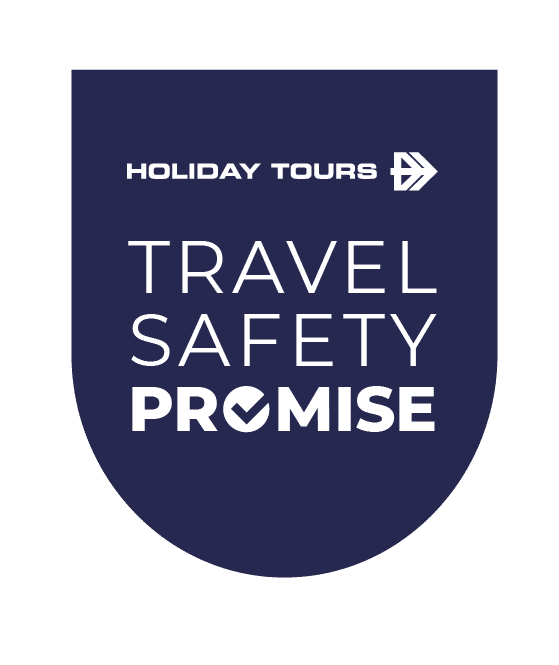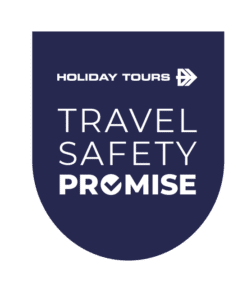 A PLEDGE TO SAFEGUARD YOUR WELLBEING
Since the pandemic, we've reassessed all safety considerations for the business traveller. Beyond health and hygiene, there are also natural disasters, crime, social unrest, and business disruption. Put in place to mitigate all these risks is our Travel Safety Promise.
ALL-ENCOMPASSING PROTOCOLS, ALL THE WAY
The Travel Safety Promise is a unified suite of travel safety services. In collaboration with the MATTA – Travel Safe Malaysia programme, we implement stringent safety and health protocols. These have been awarded the Hygiene Excellence and Safety Label, aligning with globally recognised procedures.
With all aspects of your safety covered, you'll be able to travel confidently.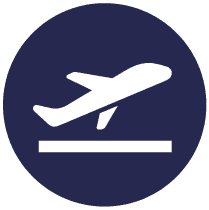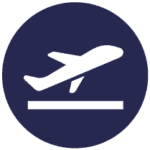 Dedicated Travel Advisor
Itinerary planning
Safety protocols
Informative guide
Pre-departure notification
Confirm insurance coverage
Review company travel policy
*Terms & Conditions apply.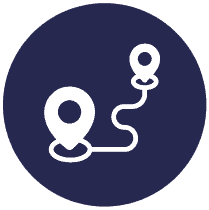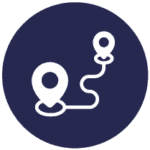 Dedicated Travel Advisor
Logistic & accommodation arrangements
Regular updates on travel requirements
Safety & security tracking
Emergency alerts
On-call assistance
*Terms & Conditions apply.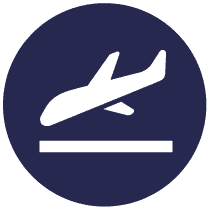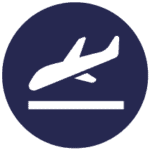 Dedicated Travel Advisor
Local country quarantine requirements
Safe return assurance
*Terms & Conditions apply.
Medical and security risk prevention and management – including travel preparation, proactive monitoring, health screening, reporting, assistance & evacuation, medical outsourcing and medical & security alerts.
We keep up with the ever-changing travel guidelines to propose informed and timely travel plans, based on your trip origin, destination, travel dates, traveller nationality and current restrictions.
We work with International SOS, the world's leading health and security risk services company, to provide robust and customised preventive programmes. The priority is to protect the health, safety, security and wellbeing of all travellers.
Proactive information on risks such as disease outbreaks, natural disasters, as well as conflict, crime, terrorism, political and social instability and unrest that may affect your trip.
Real-time information on travel restrictions, Covid-19 testing procedures and quarantine measures to keep you informed on up-to-date travel requirements, documentation and to manage operational risk.
With precise location and itinerary tracking, we can swiftly ensure that you have safely arrived at a destination, monitor your movements, and securely reach and alert you in the event of emergencies.
Assistance in creating a pre-defined, well-documented business continuity plan to help your company remain better positioned in case of travel disruptions or catastrophic events.
We work with AIG Insurance to protect you with comprehensive coverages for Covid-19, 24/7 worldwide travel assistance, trip cancellations or curtailments, baggage delays, medical expenses, evacuations, natural disasters and more.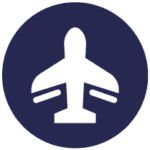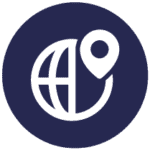 800,000 PROPERTIES &

16.4 MILLION ROOMS WORLDWIDE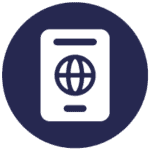 Ahmad Syaiful
"Kudos & thank you! Our team is happy with your service and we wish to continue our Covid-19 quarantine under the CWT arrangement. Your hard work is admirable, and it guarantees a continuing successful relationship between us."
Jasmin Kapoor
"Thank you for organising our holiday with so much care & revision. Thank you for a smooth flight and hotel experience. Couldn't have had all of this without your kind patience, advise and prompt response. We appreciate it very much and shall be booking our next holiday with you as well."
Dean Ward
"My wife and I returned to KL on Friday without incident. I just wanted to drop you and your team a note to say thank you for all the assistance you provided over the past weeks. It was a very stressful process for us, not always knowing what was happening. You really supported us through this process, thank you."
Hui Ping
"I would like to say a BIG Thank You to you in your assistance on getting my Thai colleague to enter Malaysia during MCO for the past few months. You guys are very responsive and helpful in sourcing for information on immigration regulations and SOP, as well as accommodation bookings. My colleague has finally gotten her approval and has been here for 1.5 months! I am very appreciative of your assistance and looking forward to continuing to work together."
Ariff Ahmad
"I hope it is not too late to say thank you for all your assistance from before the start of the excursion to Expo 2020 Dubai throughout until the end. You had taken good care of the team with its many last-minute requirements. You had gone over and above what was expected of your responsibilities to ensure the team and its stakeholders were happy. You were always there whenever we needed your help – sometimes, you seem to just appear from nowhere – almost like you seem to know when we needed your help. And I never expected you to have so much patience!
So, if there is ever a next time, I would certainly vote for you to manage our trip from A to Z again, anytime."
Faye Fang
"I just want to thank you for your great support in helping us getting this trip settled. Since last week, we have faced with quite some obstacles in getting the right information pertaining to the flights and quarantine hotels from the respective airlines and payments as well. Now, we can fly again with the latest arrangement for Qatar Airways + quarantine hotel arrangement. Thank you for the extra effort in making this happen. Keep up the good work."