When it comes to creating a good travel policy for employees in your organisation, the urge to quickly put something together might arise. However, it's crucial to recognise that this policy has the potential to shape the choices of future travellers, managers, and administrators.
Your policy holds the capacity to streamline your company's travel procedures, simplifying the reporting and monitoring of business trips—or it may have no effect at all on behaviour.
In this article, we will look into corporate travel policy best practices, why companies and organisations should have one, what should be included, as well as the importance of a good travel policy for employees.
Creating a good travel policy for employees in 2023
A travel policy serves as a set of regulations and protocols established by a company detailing the approaches in which its employees are expected to authorise, manage, and cover expenses related to business travel.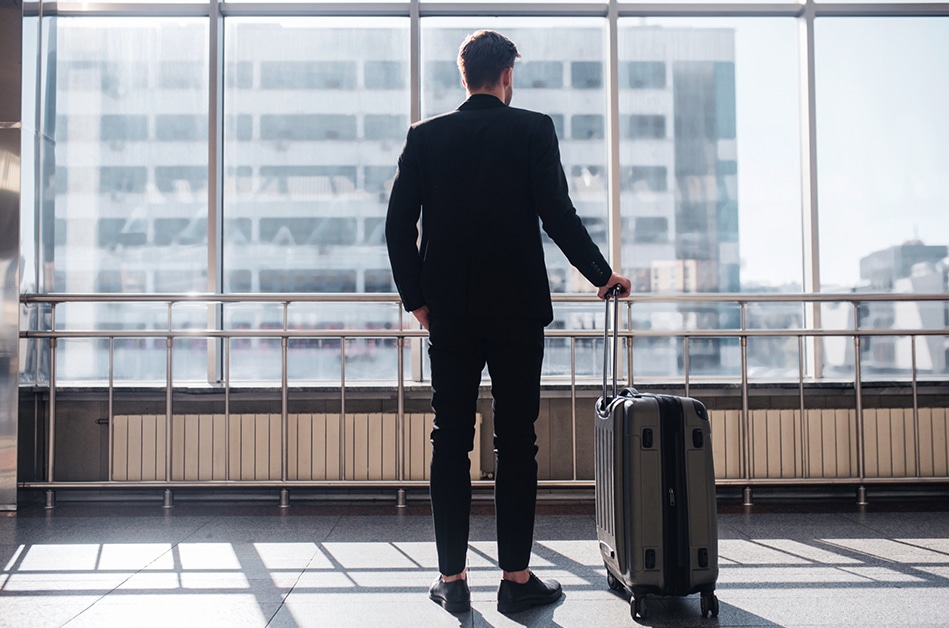 Typically, these are collaboratively created by the Finance Manager and the Travel Manager, and effective travel policy guidelines cover aspects such as whether employees are permitted to opt for business-class travel, the recommended lead time for booking trips in terms of weeks or business days, and any specific precautions that employees need to adhere to when travelling solo.
A comprehensive travel policy covers a host of considerations, for both domestic and international travel:
Booking processes and authorised business travel provider

Acceptable booking fees (hotels, flights, and ground transportation)

Special conditions or regulations for cities or routes with higher costs

Preferred vendors affiliated with the company

Procedure for authorising trips exceeding standard limits

Reimbursement procedures

Permitted and prohibited costs

Process for post-travel evaluations

Provider of travel insurance

Vendor or protocols responsible for duty of care
It's important to understand that a travel policy extends beyond the moment of booking and its associated expenditure. It also governs all aspects of travel arrangements and has implications for employees across various departments.
Why should organisations have a good travel policy for employees?
Travel policies are more than just a set of regulations. Rather, effective travel policy guidelines bring about beneficial outcomes for both travellers and businesses. Here's how:
Advantages for travellers:
Freedom and independence in arranging their travels within specified parameters

Prioritising safety by keeping track of travellers' locations

Minimising confusion and inconvenience related to travel booking
Advantages for businesses:
Reducing sudden increases in travel expenses and establishing management

Reducing friction and annoyance concerning expenditures and compensation

Decreasing overall expenditure on corporate travel and enhancing budget efficiency

Enhancing equity and promoting a pleasant workplace culture
What should be incorporated into effective travel policy guidelines?
When it comes to corporate travel policy best practices, factors to consider are the nature of your company's travel routines, the individuals involved, and the reasons for travel. Nonetheless, there are certain components that should be present in any company's policy, such as:
1. International or foreign travel policies
When your travellers span the globe, it's imperative to establish a policy tailored to international or foreign travel. This policy serves to safeguard both them and your company's interests, ranging from travel safety to expenditure and everything in between.

Whether your travellers are individuals or entire teams, effective travel policy guidelines should cover the following areas:
Procedures and channels for booking – is this managed by a travel manager, online booking tool, or a travel management company?

Coverage and contact details for travel insurance – including international contact numbers and policy information

Emergency points of contact – how to reach them, and protocols for handling in-destination emergencies

Travel-related expenses – spending limits and processes for submitting reimbursement claims

Travel documentation – guidance on who to contact for inquiries

Lead times for advance bookings – determining when international travel reservations should ideally be made

Travel extensions – clarifying whether extensions are permissible and outlining the financial responsibilities if travellers decide to prolong their trips for leisure
2. Considerations for business-class travel
Is there a variation in regulations, thresholds, or authorisations within your corporate travel scheme based on levels of seniority? Do junior staff members typically travel in economy class, while certain executives are permitted to opt for business class?

If particular exceptions and scenarios exist that might grant any employee, irrespective of their role, the ability to select business-class travel, it's essential for effective travel policy guidelines to incorporate these specifics too.
3. Meal allowances and alcoholic beverages
While it's great if you've already centralised a majority of your business travel expenses— such as flights, accommodation, transportation, and car rentals—meals remain as essential spending for your travellers.

It's important to incorporate a clear meal allowance policy that distinctly defines which meals (and their corresponding amounts) will be covered. Make sure to outline whether your corporate travel policy extends to alcoholic beverages.
Consider these factors for your meal and alcohol allowances:
Which meals are eligible for coverage and what are the allocated amounts?

Who is responsible for expenses incurred on alcoholic beverages during meals?

In the case of entertaining clients, what budget is allocated, and to what extent is flexibility permitted?

How does the process go for submitting expenses via company cards?

How does the procedure go for requesting reimbursements?
4. Executive travel for high-ranking personnel
We briefly covered executive travel when discussing business-class travel, but there's undoubtedly more to consider when it comes to top-level personnel, which should also be covered in corporate travel policy best practices.

Executive travel can become a sensitive issue if the policies for higher-ranking individuals are more lenient than those for less senior team members. Executives should also be well-informed about the established guidelines for their own travel to prevent exceeding limits, which could lead to complex accounting issues.
Hence, creating a good travel policy involves covering approvals, procedures, booking deadlines, meals, and accommodation and ensuring to take into account the busy schedules of executives.
5. Precautions for natural disasters or Covid-19
There's no denying how the emergence of Covid-19 brought business travel to a sudden halt. Across numerous sectors, the pandemic had a significant impact on client relationships, the ability to attract new clients, and substantial budget reductions.

While this was a singular event, many businesses have now started considering potential scenarios regarding their travel programs in case of another outbreak. Furthermore, there are other possibilities of travel disruption due to natural disasters such as tsunamis, volcanic eruptions, and earthquakes.
Have you established a plan or policy to assist your team and guide them through such unprecedented situations?
The benefits of having corporate travel policy best practices
1. Expense control
Engaging in business travel is undoubtedly an expenditure. From airfares and accommodations to car rentals and various incidental charges, the cumulative costs can escalate significantly, causing a dent in your budget.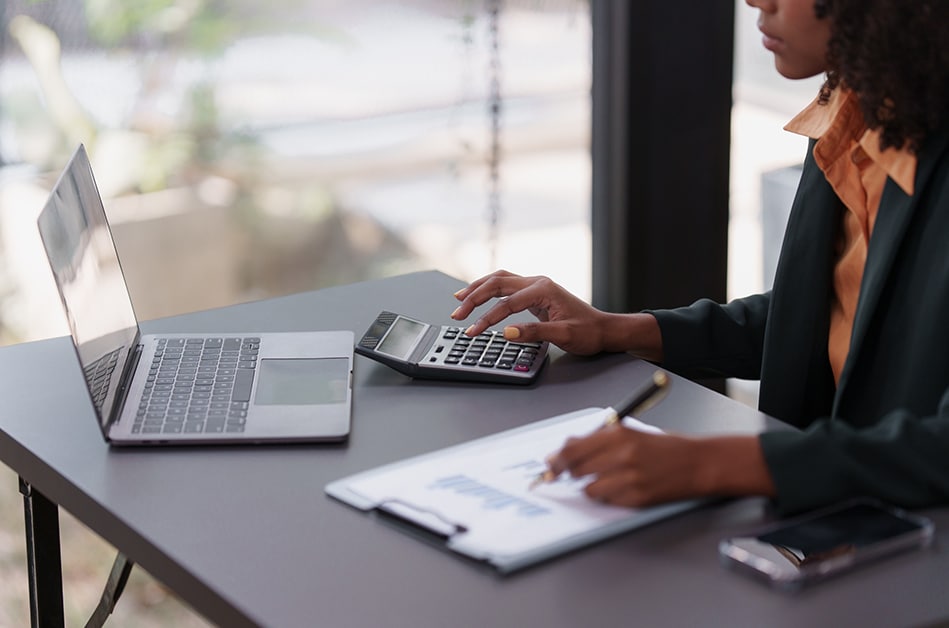 Unfortunately, there is often little wiggle room: with cheap hotels, you will lose out on amenities, may not get the best night's sleep, and generally won't end up giving the most professional impression when meeting with other professionals.
It all comes down to efficiency and proper planning. You can increase the efficiency of business travel by making partnerships and identifying potential improvements. Leveraging data in this way is great for managing costs. However, it is the structure provided by the travel policy that will allow for optimal management and overview of spending.
2. Risk management
Travelling comes with a multitude of potential hazards. As a business entity, it falls within your hands to minimise and control these risks to the greatest extent feasible, a responsibility that extends not only to your business but also to the well-being of your travellers.

Insurance coverage naturally falls under this category. It's essential to inform the traveller about the coverage provided by the policy, along with other important details concerning how the company will assist them in the event of any complications.
Comprehensive risk management for business travel should also include guidance on measures that can be adopted to ensure safety on the road, designated points of contact for emergencies and protocols to be followed during urgent situations.
3. The human element
Creating a well-crafted policy goes beyond solely managing financial outlays and potential hazards. It should also account for the individual embarking on the journey. Ultimately, the travel policy is established for their advantage, keeping their preferences in mind.

As humans, we can be pretty complex, but certain shared characteristics are evident. The ability to choose grants us both independence and accountability, two important qualities for a business traveller.
The decisions of a travelling employee may be motivated by ethical, practical, or purely personal considerations, but meeting these requirements and preferences will be advantageous in the long run. An effective corporate travel policy will enable just that.
4. Increased efficiency
The fundamental objective of having corporate travel policy best practices is to establish a framework of directives that elevate the efficacy of corporate travel. It informs individuals about the appropriate contacts and essential specifics essential for mapping out a trip.

A well-defined approval procedure serves to considerably streamline operations, as employees won't be required to continually seek approval from others for booking authorisations. This not only saves costs but also saves time.
While there isn't a one-size-fits-all remedy for travel policies, certain practices can still be adopted and implemented where effective.
Improving your corporate travel experience
Better business travel management leads to a seamless overall travel experience. Empower your travellers by creating a good travel policy for employees, thus offering them flexibility while also driving greater efficiency throughout your employees' business travels.
You may also be interested in: