If 2022 was the year of widespread immunisation and a return to normality from the coronavirus, then 2023 looks to be promising for the Meetings, Incentives, Conferences & Exhibitions (MICE) industry.
Business travel is expected to rise at an average annual rate of 5.5% until 2032, according to the World Travel and Tourism Council (WTTC). These statistics demonstrate how business travel is regaining the normalcy it has recently lost, which essentially entails a return to some traditional practices paired with new trends in corporate events for 2023.
There are, however, several factors that must be considered as they will, in one way or another, affect how we view and interact with the activities of professional tourism. Without a doubt, certain patterns will change as a result of increasing global inflation and the geopolitical environment being marked by the conflict in Ukraine.
Let's explore the main developments in MICE industry trends for 2023, followed by a selection of MICE tourism destinations.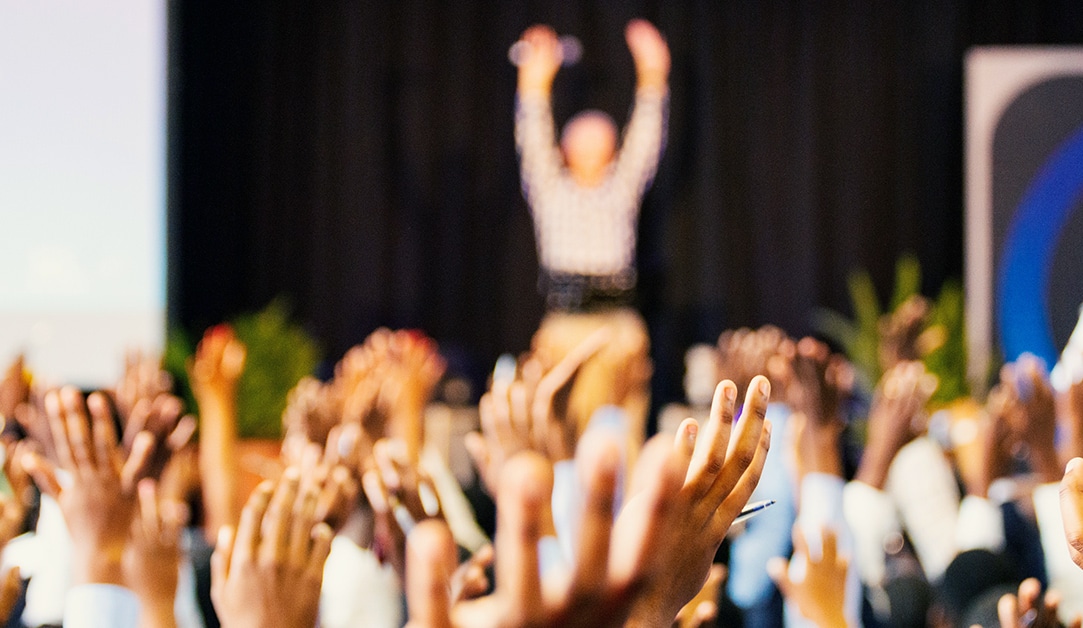 New MICE industry trends on the horizon
Growth in digital or hybrid events
The effectiveness of digital or hybrid events was one of the key MICE industry trends many organisations discovered during the pandemic. With social distancing being the prime reason to avoid public gatherings, many companies still hold their significant annual events both in-person and in a virtual setting today. In the case of hybrid events, those attending virtually can still interact with fellow attendees and participate in the Q&A sessions. Digital and hybrid events have also found a way for companies to expand their customer base and, in some situations, reduce costs.
Adapting to social media and using influencers
There is no denying that social media marketing has grown in importance. Social media impacts how people read, search, behave, meet, and travel today. It is safe to say that this has caused the emergence of a whole new generation of Internet users. Indeed, one of the MICE industry trends is using social media to sell events, services, and destinations. Travel agencies are utilising social media to market their customised services, and even countries to promote their destinations as attractive MICE travel venues. Many companies and brands are also choosing to partner with social media influencers as they are becoming increasingly more powerful as opinion leaders.
A shift towards local travel
In a post-Covid world where international travel is more challenging, one of the developing MICE industry trends is focusing on local events that are much smaller in scale. When travel resumes as normal again, immigration may be very different, requiring longer lines to accommodate thermal scanning, mandatory isolation periods, and more paperwork. According to 4Hoteliers, high-end tourism will suffer significantly. They theorise that economically distressed nations will urge their residents to travel primarily within their own country. Local MICE travel will become a more attractive alternative during the downturn of many countries' economies.
Organising safe events
Since "generation clean" will be a top priority for hoteliers in the future, events must adhere to their requirements. Safe meetings and events will come first, and event planners will continue to search for venues that prioritise health and safety at a time when securing MICE tourism is essential for a successful restart. Additionally, preparing for hybrid events is the first step in ensuring that event planners take guest safety seriously. The next step includes food and beverage arrangements, social distancing, and health and safety checks.
The focus on sustainability will return
The significance of sustainability and the necessity for more ecologically friendly behaviours will reappear once the world returns to normal, however long that may take. Companies like Hilton and Melia Hotel Resorts were setting up plans to become more sustainable before Covid-19, with initiatives that will very well resume alongside MICE travel. To cite some examples, every used soap is recycled by Hilton as part of their Clean the World Challenges in collaboration with Clean the World. Melia Hotel and Resorts also expect to minimise plastic use by 45,000 kg in 50 of their hotels in EMEA (Europe, Middle East and Africa) within a year.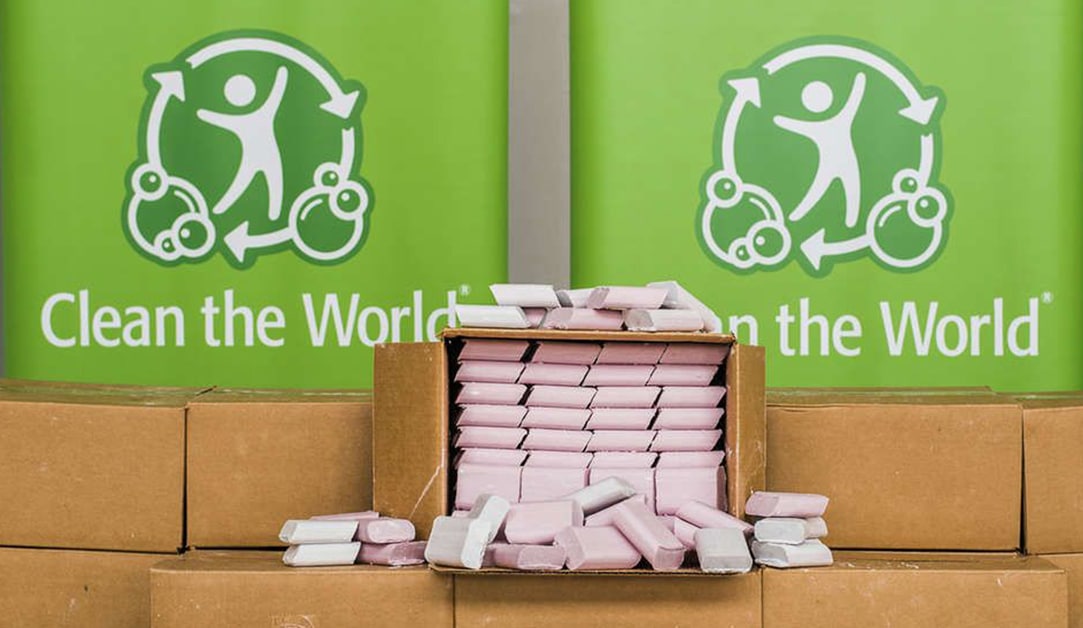 Popular destinations for MICE tourism in 2023
Everyone who had the chance to attend a meeting, incentive trip, conference, or exhibition outside of their home country before the pandemic will be eager to return to in-person business events. Hospitality, culture, and cuisine can never be experienced when viewed through a virtual screen—which are the key factors that top business event destinations offer to their guests.
Since Covid-19 brought the world's tourism to a halt in early 2020, many major global events have been disrupted. Nonetheless, many tourism and convention bureaus utilised the downtime to develop fresh value propositions, packages and solutions, in line with new MICE industry trends, which went a long way towards staying top of mind as the situation recovered.
Here are 5 MICE tourism destinations you could consider for your next event, whether it is hybrid, virtual, or in-person:
Club Med
A destination unlike any in the world, Club Med provides you with hassle-free planning, amazing experiences, exhilarating sports and activities, as well as a team of committed, competent and courteous G.Os all under one roof. A winning combination for MICE tourism.
Anantara Kalutara, Sri Lanka
Just one hour away from downtown Colombo, Anantara Kalutara is a luxurious getaway that welcomes corporate events of any size for MICE tourism. Go on a wildlife safari or whale-watching cruise while engaging in productive meetings. Energise your team with cooking competitions at Spice Spoons, enjoy a variety of cuisines at Anantara Kalutara's scenic restaurants, or have catered arrangements as you meet. Every aspect of conferences can be customised to meet your demands.
Conrad
Whether you're an experienced planner or new to hosting events, you can rely on Conrad by the Hilton Group to work with you for an easy and stress-free corporate event experience.

Conrad Manila


Conrad Manila's pillarless ballroom can hold 1,000 guests, with an additional five versatile event spaces to match the needs of the meeting or event your company plans on hosting. These event spaces all have contemporary audiovisual equipment, Internet connectivity, and smart lighting.

Conrad Seoul


Conrad Seoul's stylish event spaces include a rooftop garden, 11 conference rooms of various sizes, and two large ballrooms. Each of their meeting rooms features A/V equipment, translation services, and event coordinators on staff to make sure everything goes according to plan.

Conrad Tokyo


Conrad Tokyo's versatile venues offer two ballrooms with adjacent foyers, banquet rooms, and meeting rooms with expansive views of the Tokyo skyline. Each area features A/V equipment, and event coordinators are available to help.

DoubleTree by Hilton Surabaya, Indonesia
DoubleTree by Hilton Surabaya offers the ideal setting for your next event or meeting. With a ballroom that spans 10,138 sq ft, this event space can accommodate over 1,000 guests. DoubleTree by Hilton Surabaya also offers 16 meeting rooms, a huge exhibition floor, and a 360-degree rooftop conference space, complete with assistance for catering, audiovisual, and event planning.

Perched on the 23rd floor, the 360-degree function room at DoubleTree by Hilton Surabaya offers uninterrupted vistas of the Surabaya cityscape. | Credit: Hilton.com
Effective MICE tourism solutions with Holiday Tours
Looking for a MICE travel agency? Our specialised MICE division at Holiday Tours will ensure that your meetings, incentive trips, conventions, and exhibitions are organised with the highest care and safety at reasonable prices.
DISCOVER NEW MICE TRAVEL OPTIONS.
REACH OUT TO US AT +603 2303 9100 OR
[email protected]
You may also be interested in: