Looking to plan your next family vacation sometime soon? The perks of family travel is that it can introduce new experiences and lifelong memories for everyone involved. It's also safer as everyone explores different cultures, diversity, and meets new people, while being together as a familiar group.
Indeed, safety is always a priority for a wonderful family vacation. It's easy to overlook the unnoticed threats that exist in our beautiful world. We've put together a few key tips in this article to help you ensure optimum safety on your travels with your family.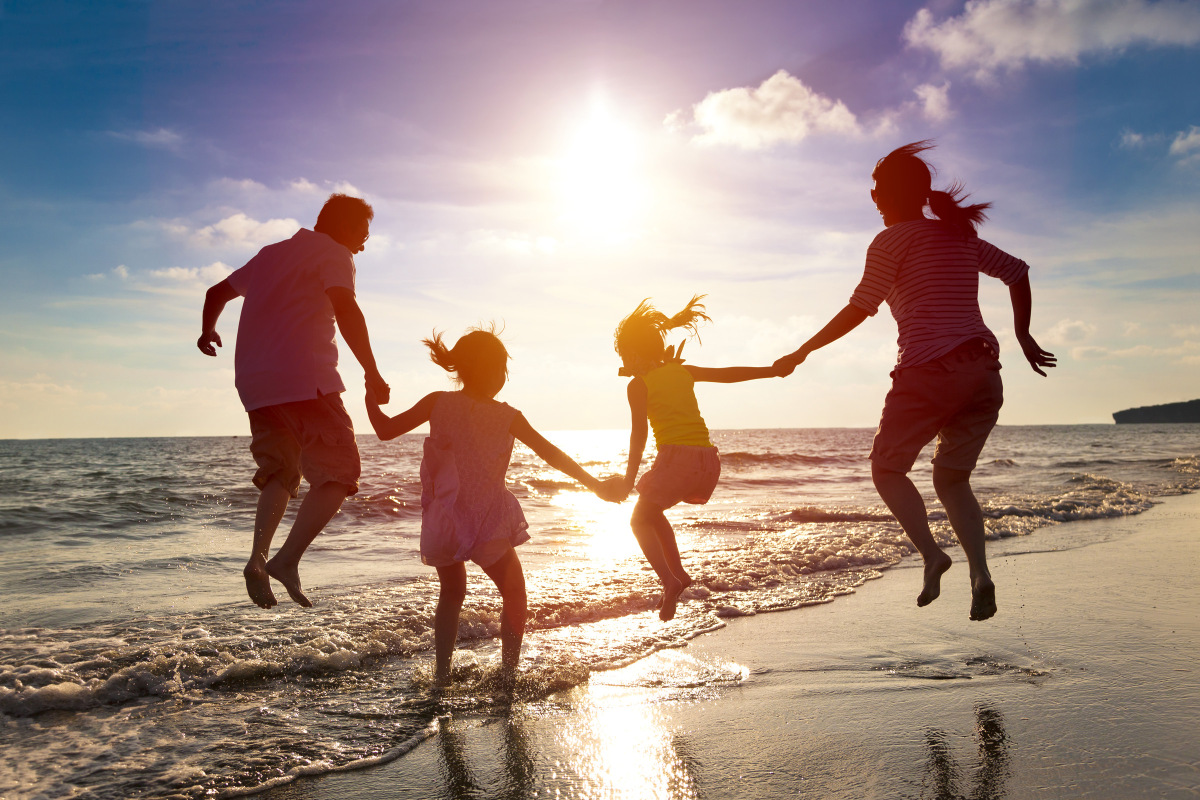 Top 10 travel safety tips for families
1. Planning is key to safety
It pays to have a solid plan in place if you're taking a family vacation. Depending on where you're going, you might need to take care of several things, like getting to the airport, using public transportation, or exchanging money.

It's also great to have a backup plan in case things don't turn out the way your family had originally planned. Including everyone in the planning process helps ensure that your loved ones are prepared for worst-case scenarios. Start a conversation, make a strategy, and be ready for anything.
2. Secure travel insurance
This advice has undoubtedly been given a million times, but your family must secure travel insurance for any anticipated journey. The course of life as we know it is unpredictable, and unexpected events can occur.

An effective travel insurance plan can offer monetary security and mental comfort while guaranteeing your goods are insured if they are misplaced or stolen. Families frequently add comprehensive health insurance to their travel insurance policy as well. That way you won't have to worry about paying medical expenses out of pocket.
3. Pack a medical kit
Travelling can be as enjoyable as it can be challenging. Younger children in particular desire to explore the wider world beyond what they know, which increases the risk of injuries. Even little mishaps in a foreign kitchen, bathroom, or living room may occasionally escalate into major problems if not attended to in the right way.

Hence, a medical kit is essential to pack before a trip. What should you include in the medical kit, then? The basic medical kits include a range of dressings, tools, and medication to handle the bare necessities, such as:
Antiseptic wipes

Band-aids/bandages

Antibacterial cream

Gauze

Medical tape

Tweezers

Allergy medication

Pain reliever
4. Always have a working smartphone
It's safe to assume that you always have a functional smartphone with you when travelling with your family to a location you have never visited. Maintain contact with those you leave behind. Tell them where you are, when you plan to return home, and the locations and points of interest you have already visited.

Anytime an emergency arises, you'll need to be able to call for help. While travelling and away from your hotel, you can fall into problems or require assistance and that's when a functional smartphone comes into play. Travelling without a smartphone or any means of communication puts you at risk. And keep a power bank handy!
5. Choose a safe accommodation
You should be thoroughly informed about your destination before leaving your home or place of residence. Consult locals, read traveller reviews to learn about the safest areas and lodging options, and utilise an address lookup tool to learn about the property's owner should you decide to stay in an Airbnb or homestay.

More importantly, make sure you conduct a security check of the area when you get to your destination, whether it be a hotel or a rented apartment. Inspect the area for potential emergency exits, stairwells, fire escapes, and assembly points, among other things.
6. Check for travel and health alerts
Travel and health alerts provide you with up-to-date knowledge about the country or destination you're visiting. These alerts include information on the weather, public utilities, transportation, standard of hygiene and sanitisation, availability of food and clean water, protective measures, vaccinations, and many more.

If you're travelling with kids, it's crucial to read up about your destination's travel guidelines for children. These are created specifically for parents who want to assure the security of their children while they are out and about.
7. Make a child-friendly itinerary
Find locations that you and your children will both like. This is an area which might require some sacrifice. They can't do everything you would like to do, but if you make plans in advance and incorporate them into your itinerary, you can locate places you both will enjoy.

Before making a reservation, find out from the resort or hotel what kinds of kid-friendly activities are available, and what to expect at certain destinations. Travelling with kids requires a bit more research and preparedness, but it's also incredibly rewarding.
8. Agree on a meeting point in case separation happens
Before going out, go over the plan of what to do in the event that anyone gets separated or lost. Pick a busy area for your meeting and make sure that all of your family members, even the younger ones without phones, know your cell phone number by heart (or at least write them down on a piece of paper).

Also, show your kids where the front desk, security, information centre and other key locations are so that they know where to go if they need to contact you without a phone.
9. Continue Covid-19 safety measures
It is now advised that kids aged 5 and older should get vaccinated against Covid-19. A child who has only one dose of the vaccination should keep up with all routine measures until they are fully protected. This is generally considered to be two weeks after the second dosage.

Additionally, make sure your kids wear face masks and maintain safe distances from one another especially in crowded or public areas. Keep wipes and sanitisers readily available in case you need them.
10. Pack lots of snacks and toys
To avoid making frequent stops, try to keep some snacks on hand. You should also make sure your child consumes enough water and eats a high-fibre diet. Constipation and abdominal pain may be more common in children while travelling out of their regular routine.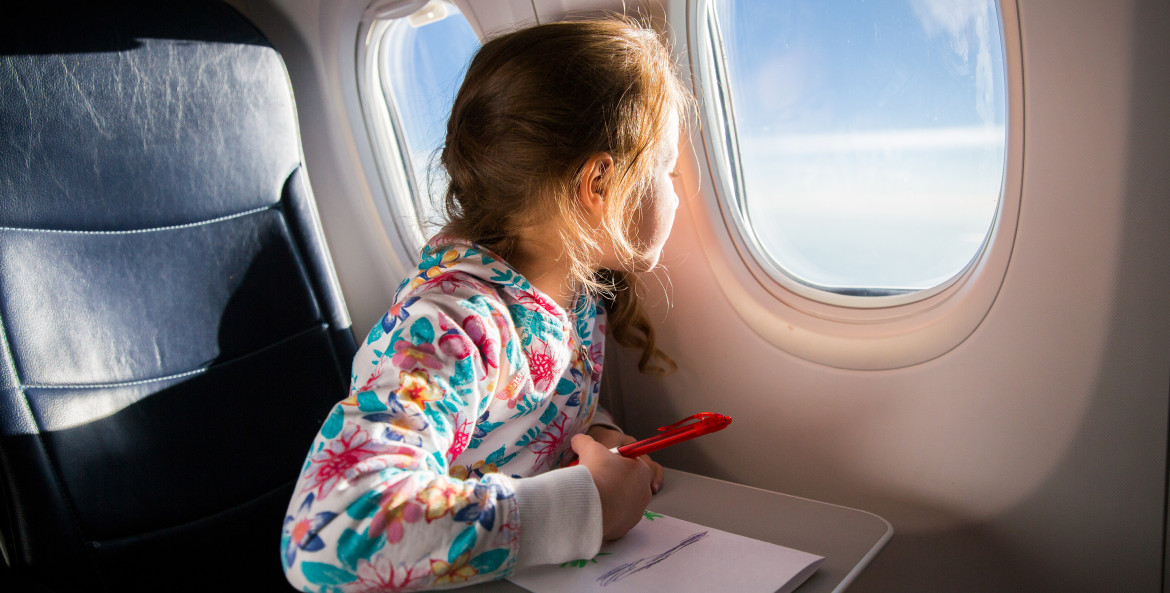 Small toys are a smart option to occupy or keep your child distracted. If the child has an autism-related disorder, make an effort to maintain the same level of sensory input and reduce triggers. Remember to provide the child's special blanket, toy, or activity that will make them feel at ease.
A Travel Safety Promise for you and your loved ones
At Holiday Tours, we provide a variety of travel safety services to protect you and your family's safety when travelling. Be assured you'll have a reliable companion to handle the truly important things, from planning to returning from your trip.
MAXIMISE YOUR FAMILY'S SAFETY WHILE TRAVELLING.
You may also be interested in: