The post-pandemic recovery is still dominated by leisure travel, but recent data show that the return of business travel is accelerating. Many businesses have taken a cautious approach to their duty and care and only allow their employees to travel only when it is safe.
Meanwhile, a recent research study says that the causes for the slow return of business travel is due to a newfound reliance on virtual meetings—also an undeniable savings in costs. With all these global behavioural shifts, the question to ask is, will business travel ever be the same?
10 business travel trends post-Covid
Corporate travel remains a vital component of multinational companies. Despite technological developments, business travel patterns show that face-to-face interactions are still indispensable. Additionally, business networking, talent development, and recruitment goals can be supported by travel.
Some of those trip arrangements, however, have been complicated by Covid-19, which highlights the significance of risk assessments and potential adjustments to future travel. Here's a look at business travel trends 2023, and how things will evolve moving forward.
1. Business and pleasure co-existing
A notable effect of the decrease in corporate travel is the increase in leisure travel, and this trend is predicted to continue. It is simultaneously a demographic shift, as the workforce gets younger, and more employees seek activities other than work during their time away from the office.
Although 92% of businesses suspended work travel in the early months of the pandemic, data from before the pandemic suggests that 90% of millennial travellers included leisure activities in their vacation plans. Once every two to three months, "bleisure" travellers go on these trips and more than half of international business travellers plan to extend business trips to fit in leisure excursions.
2. Unconventional accommodations are in
The rising popularity of unconventional accommodations is another work travel trend that has been affected by the new generation of corporate travellers. Business travellers are more willing to consider alternatives to typical chain hotels. Apartments and other accommodations with a more cosy atmosphere are becoming preferred choices.
Today's business visitors are becoming more and more accustomed to staying in smaller boutique hotels and accommodation that resembles home, such as those provided by Airbnb. In fact, 70% of millennial corporate travellers stayed in vacation rentals during their business trips.
3. Self-booking is becoming the norm
More corporate travellers choose to make their own travel and accommodation arrangements. Recent studies show that 68% of employees arrange corporate travel using technologies not authorised by the company instead of engaging with a travel agency.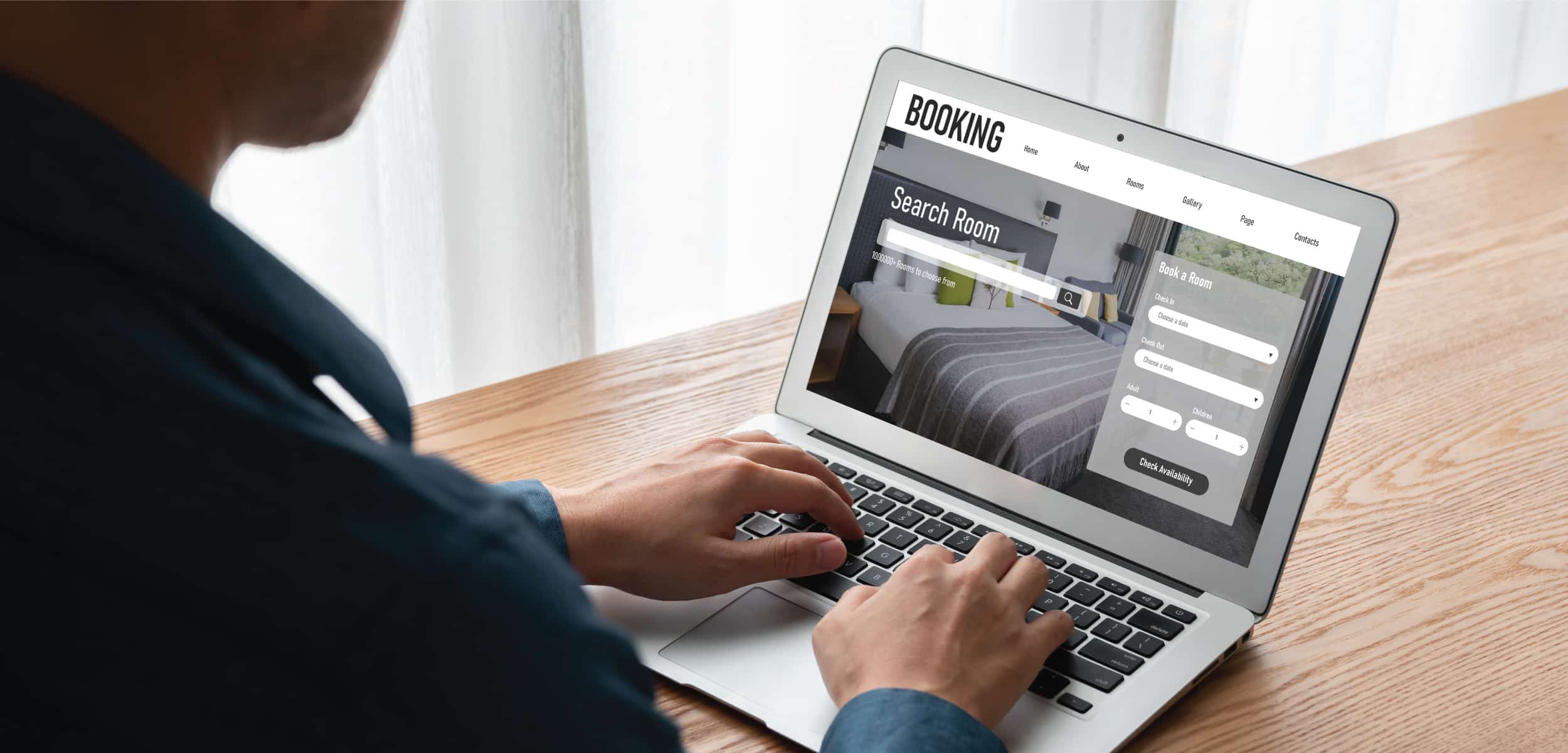 Self-booking may be yet another trend that results from the age shift in corporate travellers. After all, millennials favour self-booking when they travel so they can find lodgings and flights that suit their interests. However, older business travellers still tend to rely on agent-provided customer service in anticipation of complex issues like visa applications and cancelled flights.
4. More flexible business travel policies
Based on recent studies, business travellers are now more inclined to use sources other than those authorised by their employers when arranging accommodation and transportation for their trips. Business travellers require a reservation procedure that offers better availability and gives them more options for properties and rates.
The demand for more diverse booking options, along with growing preferences for unconventional accommodations, forces business travel policies to loosen up. Giving employees the freedom to make decisions, in line with their requirements and preferences, promotes openness and strengthens trust between employers and employees.
5. Technology continues to revolutionise corporate travel
The prediction for international corporate travel emphasises the importance of technology. Currently, 22% of flight bookings and 39% of hotel bookings are made via mobile technologies. These figures will continue to increase as mobile networks transition to 5G and Covid-19 restrictions ease up.
Thanks to face recognition technology that expedites immigration regulations and border control procedures, international business travellers can foresee spending less time in airport queues. Fingerprint and retinal scanning are two other biometric technologies whose use is growing in airports.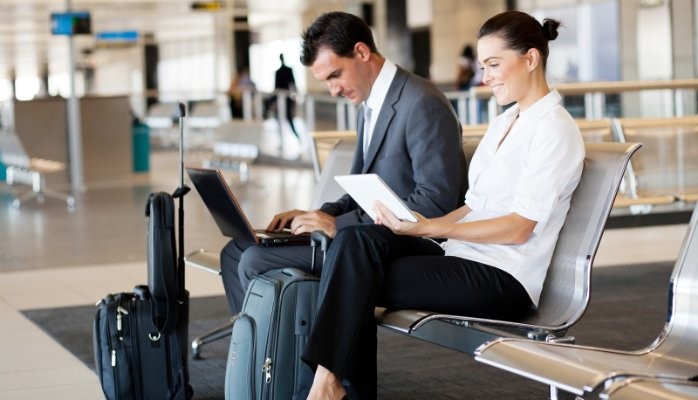 6. AI, VR, and the rise of intelligent assistants
Corporate travel is expected to undergo further change as a result of more sophisticated technology like artificial intelligence (AI) and virtual reality (VR). It is anticipated that VR would allow for customisation, allowing travellers to adjust rooms based on their preferences.
Siri, Cortana, and Google-style intelligent assistants have a lot of potential in the years to come. These assistants are capable of handling more difficult duties, such as updating itineraries during delays and making service recommendations. Business travellers who want to make the most of their travel time would certainly benefit from all of these technologies.
7. The future of business travel is blockchain
Blockchain is also anticipated to increase security for corporate travellers in 2023. The built-in security features of blockchain make it the ideal technology for facilitating and streamlining travel.
Blockchain enables the collection of all travel-related data into a single file that is replicated across numerous computers, including traveller preferences, airfare costs, and accommodation rates. Additionally, blockchain technology provides higher security since it decentralises data and organises it into permanent blocks. Travel information is always accessible and secure from user error or cyberattacks.
8. Business trips are a perk
The majority of employees now view corporate travel as a benefit, which is a significant factor in the business travel forecast. International business travellers believe that travel is beneficial for their personal and professional development, according to recent surveys.
Millennials, who make up the majority of the workforce, are also more open to travelling since they view it as an educational experience. Employees who travel frequently report feeling more empowered and engaged. Even confidence and interpersonal skills can be enhanced by travel.
9. Slower years for business tourism and corporate travel
As business travel growth resumes, some practices from the Covid-19 years will likely remain. 31% of businesses found video conferencing and other remote alternatives to be just as productive as actual travel, while incurring significantly lower expenses. So much so that 43% of business travellers already anticipate that their travel will decrease after the pandemic.

10. New Emerging travel markets
The market for business travel is increasingly dominated by new nations. India and Indonesia are seeing an increase in business travel, with respective market growth rates of 11.3% and 8.7%. India surpassed South Korea in terms of corporate travel spending in 2017, and by 2024, it's anticipated that it will enter the top 5 corporate travel markets.
According to a survey, Asia has surpassed all other regions as the world's top market for corporate travel, despite the fact that American spending is far ahead of everyone else's. Sweden and Norway, with market growth rates of 6.8% and 6.6% respectively, are also gaining popularity as business travel destinations. However, with a projected annual business travel spend of $129 billion in 2024, China will continue to rule the corporate travel market.
Facing the future of travel with our assurance
Having reviewed these business travel trends post-Covid, we believe in embracing new opportunities as they arise. One way or another, the future is here. However the landscape changes, our service remains—with personalised offers, enhanced services, a codified travel safety promise, and more. If you're ready to travel, we're here to make it happen.
STAY ON TOP OF BUSINESS TRAVEL.
REACH OUT TO US AT +603 2303 9100 (Press 3) OR
You may also be interested in: