Business travel is on the rebound. Moreover, global tourism is projected to hit pre-pandemic levels by 2023 and continue at an explosive growth rate.
So it's time to get reacquainted with taking flights and attending conventions, seminars and on-site visits. Yes, it'll take some getting used to again. So here are some of our business travel tips for women, covering the essentials along with some travel safety tips.
Top 5 business travel tips for women
1. Flight planning
The travel industry in many countries is still in the stages of picking itself up. This is due to a surge in demand on top of a shortage in supply. Systems are strained, airports lack manpower, and even equipment may be unavailable.
For the foreseeable future, flight delays and cancellations are still expected. Amidst all this unpredictability, airlines have offered more flexibility when it comes to flights.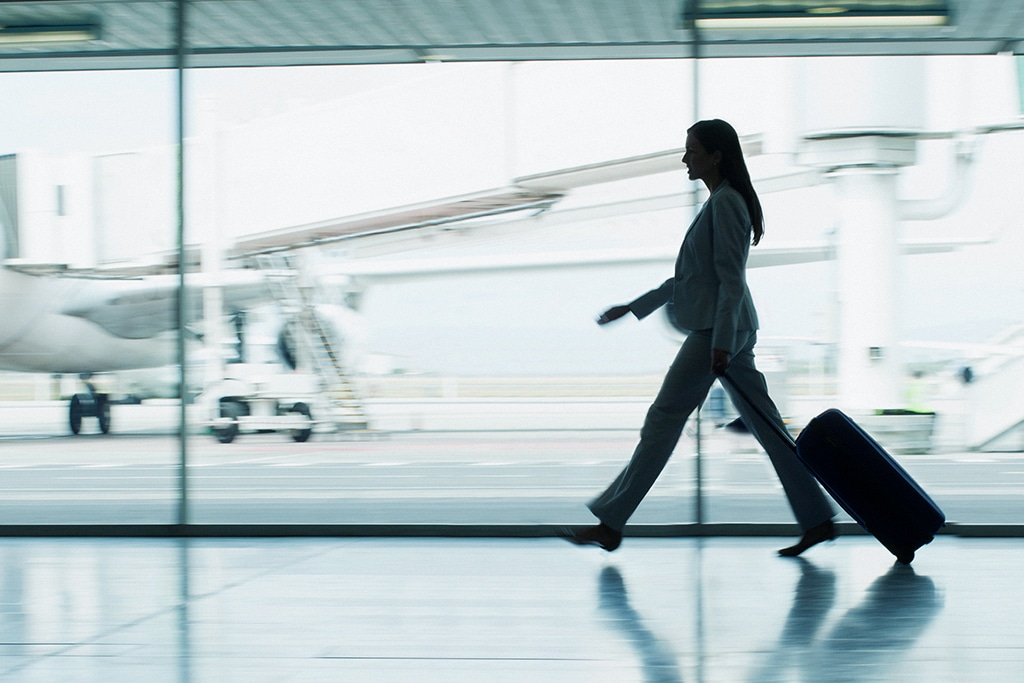 It is thus wise to select any available options to refund or rebook your flight, even if it means paying a little more. Making reservations early—as much as several months in advance—is recommended.
If possible, book your flights at the beginning of the week. Weekends remain as the high-demand period for travelling. Tuesdays and Wednesdays are when fares are cheapest, not to mention with more flight times available.
Pro tip: If your work engagements end on Friday, just extend your stay over the weekend! It doesn't cost additional leave days, and you'll enjoy more activities at your destination.
2. Wardrobe packing
This may be old advice, but it bears reminding, as two years of being grounded may have affected our travel readiness.
The best wardrobe for women business travellers is a balance of neutral colours, layering pieces, and minimalist statement accessories. Mixing and matching is part of the fashion game, after all.
Have a dependable selection of blouses as your base, a couple of layering options, and add on a few tasteful accessories. If they can be reconfigured into several outfits, you'll have a fresh look every day of your trip.
To address business casual and formal needs, you can explore pencil skirts, wrap dresses and a business jacket. For a little personal flair, you can have fun with your scarves, jewellery, shoes and bags. You should be good to go if your accessories match your neutrals.
Roll shirts and dresses in your luggage to save space and minimise creases and wrinkles. Unpack as soon as possible and hang these up in your hotel room.
Pro tip: An alternative to packing heavy items is to wear them. A bulky jacket, for example, will free up luggage space while keeping you warm on the flight.
3. Travel essentials 
There are the default business travel essentials for women: passport, tickets and boarding passes (mainly electronic now), as well as currency. Then there are the comfort items: sunglasses, sleep mask, travel pillow, and a shawl that can be used as a blanket.
Don't forget gadgets such as a power bank, your cables, noise-cancelling headphones if you love your beauty sleep, and a travel adapter to accommodate your power plugs.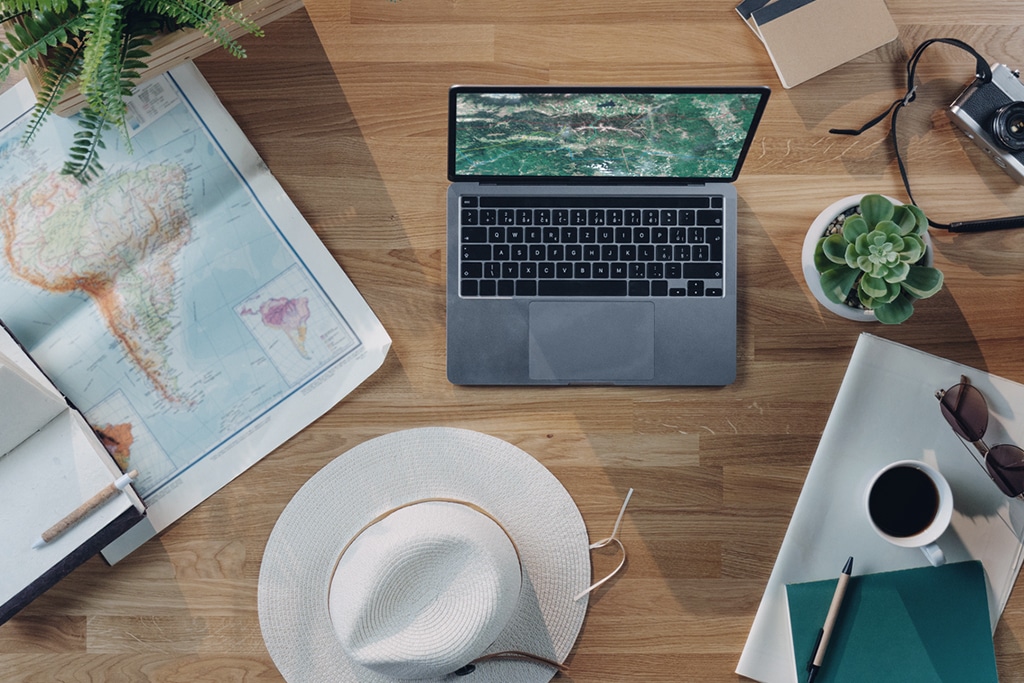 Luggage can get delayed or worse, misplaced. Having an extra pair of clothes in your carry-on luggage is always a good idea, along with some travel toiletries, which are especially essential for women business travellers.
Keeping in mind the limit for liquids to be carried on planes, prepare a small kit of skincare basics: moisturiser, face mist, sanitiser, and toothpaste. Forgo make-up for comfort's sake, and apply it just before you land.
Pro tip: The difference in air pressure does weird things to your complexion, further aggravated by less-than-ideal sleep conditions. Before landing, apply some moisturiser with a light massage—it can soothe that dreaded 'puffy face' feeling.
4. Travel safety tips 
Travel safety tips for women can always come in handy. In case of any emergencies, have a list of contact numbers ready. These could be saved on your phone or, for greater security, written down in a sheet kept with your travel documents. For starters: the embassy at your destination, your hotel, your travel agent, or the person in contact as provided by your company's business travel programme.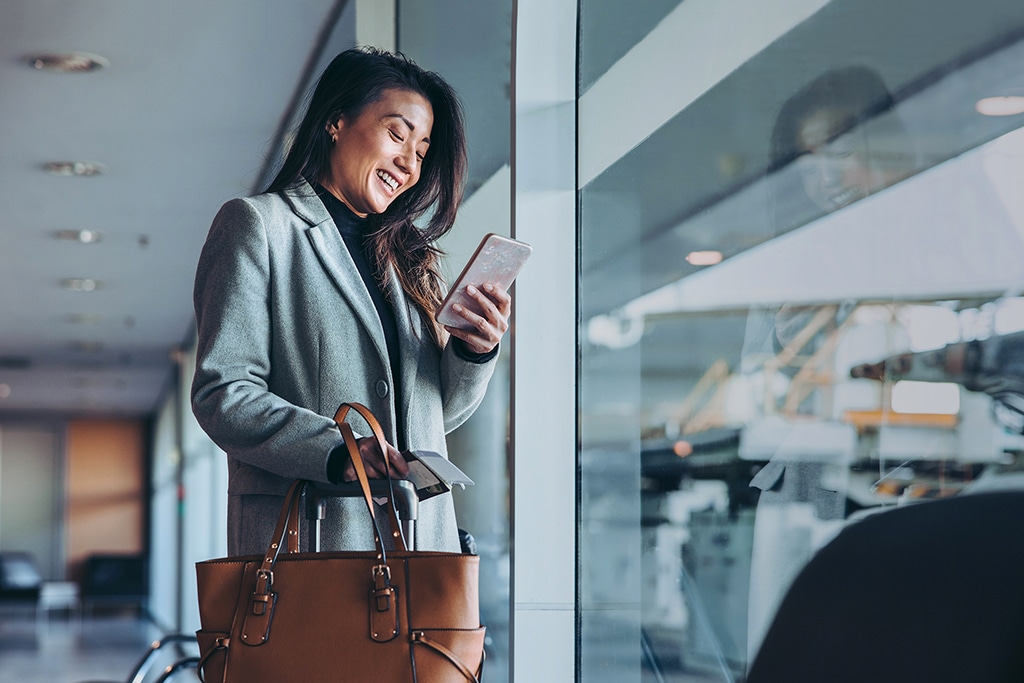 Regularly update your family or loved ones on your itinerary, where you're staying, and whether things are going according to plan. This is crucial if you're travelling on your own.
Ideally, you should already have some information on your area, including crime hotspots, public security, and transportation options. Tourists are always easy targets for petty criminals such as pickpockets and scammers.
If you're new to the country, read up on local customs and what women business travellers can expect. A good example is understanding acceptable dress codes for certain situations or events. You don't want to stick out as an obvious outsider.
Pro tip: Be mindful of valuables and store your money across separate bags. Have some spare cash set aside from your wallet, and if you have an emergency credit card, keep that stashed away too.
5. Beyond work obligations 
If you've gone all the way to a foreign country, make the most of it! When work is over, take time out to indulge your sense of adventure.
Explore the cuisine and sample something unavailable back home. Fresh oysters if you're in Sydney, the infamous balut (duck egg embryo) if you're in Manila or fried crickets from the street pushcarts in Bangkok.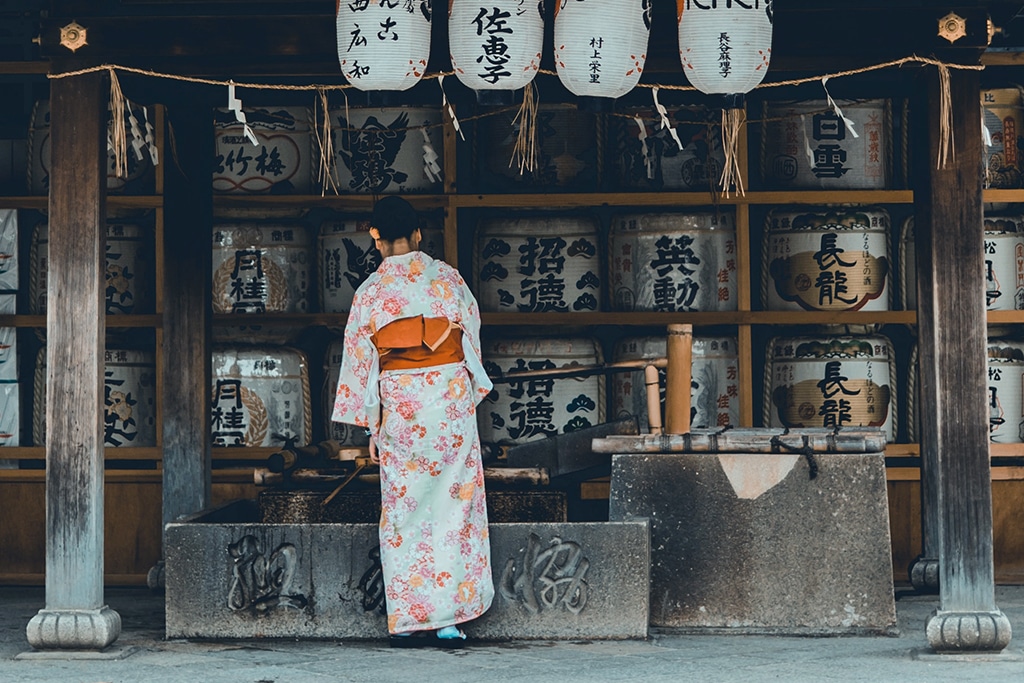 Or try out a new activity that's quintessentially local. Maybe an ikebana class if you're in Kyoto, salsa if you're in Madrid, or shopping at Covent Garden in London.
Your company's business travel policy should have clear guidelines on what expenses are claimable, usually for food and entertainment. Track your spending against your allowance, and file your receipts for when you return.
Pro tip: Ask your female colleagues out! Checking out the local scene is a great way to build rapport with your foreign counterparts. Women understand the need to support each other and exploring with a local companion also provides a measure of safety.
Time to embrace business travel 
The past two years have shown us that remote work is possible, even encouraged, and online meetings are here to stay. However, there's only so much you can achieve virtually.
The benefits of business deals done in person far outweigh the convenience of chatting via the screen. Face-to-face, empathy is tangible, trust is present, and human connection thrives.
That's the essence of both business and travel: forging connections—which may just be the ultimate business travel tip.
LET US PLAN YOUR NEXT BUSINESS TRIP.
You may also be interested in: