According to industry research conducted by CNBC, the business travel budget including hotels and airfare will increase through 2023 after the Covid-19 pandemic. Business trip costs will continue to rise next year but not at such a dramatic rate based on the 2023 Global Business Travel Forecast. What can we do about it?
Build a better business travel budget with corporate travel management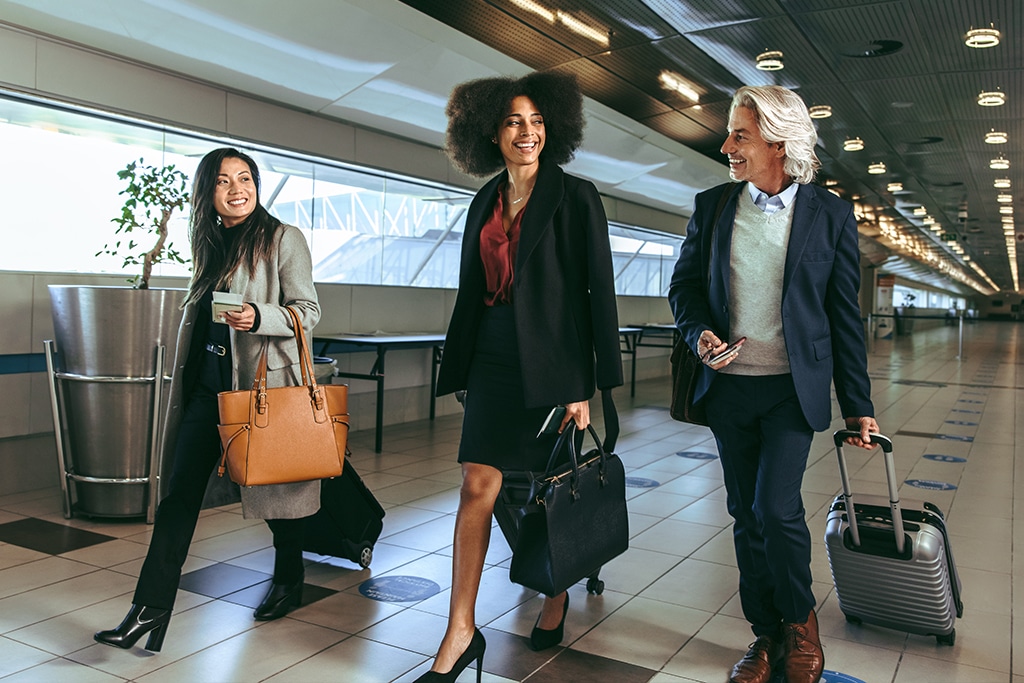 iDENTIFYING THE RISE IN business trip COSTS
"There is no denying that there is a resurgence in the demand for business travel and meetings," said Patrick Andersen, the CEO of CWT. The travel industry is also actively encouraging responsible decision-making by increasing the visibility of eco-friendly options, carbon footprint, and environmental impact assessment at the point of sale.
MEETINGS & EVENTS
The cost-per-attendee for meetings and events saw an increase of 25% in 2022 in comparison to that in 2019 and is forecast to rise by a further 7% in 2023.
Corporate events are now competing with other sorts of events that were postponed in 2020. The shift to remote working is also increasing demand, which means companies are now booking meeting spaces for whenever their employees gather in person.
Shorter lead times for events, ranging from one to three months as opposed to six to twelve months may also result from business worries that the current state of affairs could change very rapidly.
AIRFARES
Airfares are also expected to rise 48.5% in 2022 compared to 2021. Even with this significant price increase, prices are anticipated to stay below pre-pandemic levels until 2023. Prices are anticipated to grow 8.4% in 2023 after rising 48.5% in 2022.
The percentage of tickets in the premium class decreased to 6.5% in 2020 and 4.5% in 2021, although they began to increase in 2022.
However, business travellers are likely to be willing to pay more for tickets after two years of little to no spending, especially if availability decreases due to labour shortages.
HOTEL RATES
Hotel rates decreased by 13.3% in 2020 from 2019 and another 9.5% in 2021 but are predicted to increase by 18.5% in 2022 and then by 8.2% in 2023.
In several countries, including Europe, the Middle East, Africa, and North America, hotel rates have surpassed 2019 levels and are expected to do so globally by 2023.
Hotel rates were initially driven by strong leisure travel in 2021. However, group travel for corporate meetings and events is improving, and transient business travel is also gaining a healthy pace, placing further pressure on average daily hotel rates.
GROUND TRANSPORTATION
Before increasing by 5.1% in 2021, global car rental prices fell 2.5% in 2020 from 2019. Price growth is anticipated to reach new highs of 7.3% in 2022 and 6.8% in 2023.
Due partly to component shortages and supply chain disruptions that have decreased global car manufacturing, the vehicle industry continues to be capacity-constrained, and rental companies have reduced fleet sizes since the pandemic.
MANAGING EXPENSES TO MAXIMISE YOUR business travel budget
Business travel is the second-largest expense, and when it's properly managed, companies may see an increase in revenue of $12.5 or more for every dollar spent on it. It is a well-known commercial requirement that does come with significant expenses.
Today, business travellers seek more flexible travel options and a simple self-booking process. Companies want to reduce expenses while maximising the return on investment in business travel.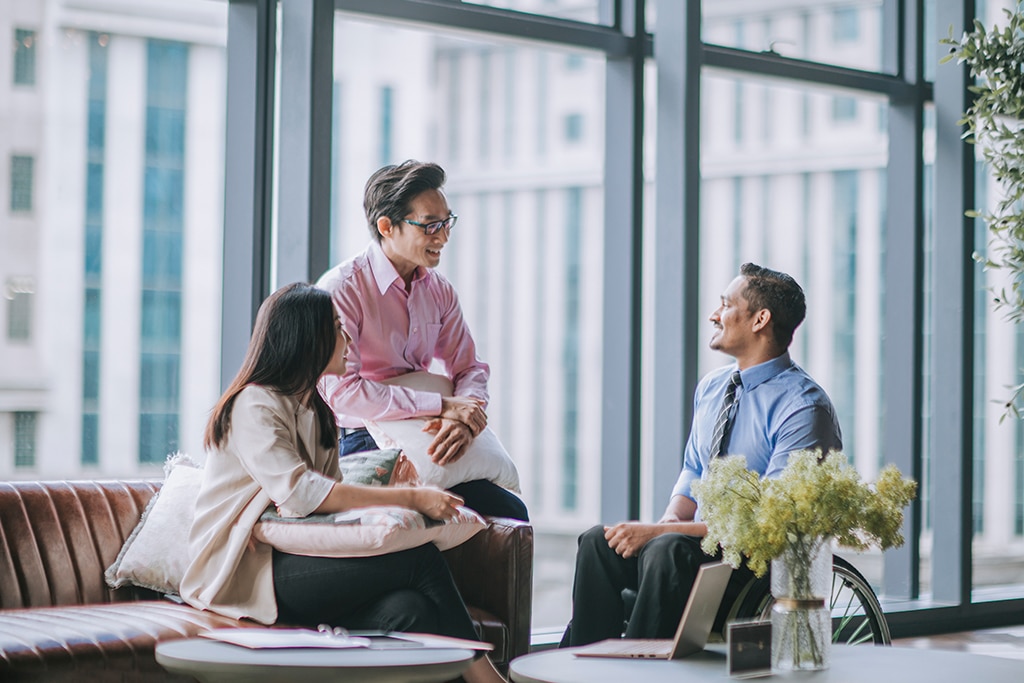 THE ROLe OF corporate travel management
Corporate travel management is the process of managing, tracking, and reporting a company's travel-related expenses. In-house travel managers, independent business travel agencies, or administrative professionals in charge of running an office can all handle business travel.
Why should businesses use corporate travel management agencies?
REDUCE COSTS
A significant advantage of using corporate travel management agencies is reducing business trip costs. This includes lodging costs, insurance, airfare, and other related expenses. A corporate travel agent will be able to identify or negotiate the best possible deals for your company.
TIME MANAGEMENT
If you are the manager of a medium or large business, you will need more time to arrange your business travel because it can take a lot of time. These duties will be handled by a dedicated corporate travel manager, freeing you and your staff to concentrate on other matters.
EFFICIENCY
As corporate travel is on the rise, most companies use a corporate travel management company to ensure their employees adhere to all applicable travel policies while travelling securely.
SETTING UP A BUSINESS TRAVEL BUDGET
When setting up a business travel budget, you should ensure that expenditures align with your organisation's goals, needs, and bottom line. To make it easy, we recommend the following steps:
DETERMINE A REALISTIC BUDGET FOR YOUR COMPANY
Finding out how much money you can afford on business travel expenses without endangering other necessities like rent and payroll is the first step.
If business travel is starting to pick up again for your company, a good place to determine a realistic budget is to look into past travel trends such as average length of stay, airfare, ground transportation, etc.
From here, you can start estimating the business travel expenses of an average trip and decide what budget would be reasonable based on your current travel requirements and the company's long-term objectives.
CONSIDER SEASONALITY AND EXTERNAL FACTORS
Are certain seasons of the year busier for your business than others? At important times of the year, do members of your C-Suite or business development teams attend more conferences and networking events? Your corporate travel budget needs to account for all of these expenses.
Additionally, you should consider other external factors like growing inflation that could affect the amount of money you allocate for business travel.
ESTABLISH A CLEAR BUSINESS TRAVEL POLICY AND NOTIFY EMPLOYEES ABOUT IT
Many employees view business travel as a perk, and of course, we agree! However, it's crucial to keep travel expenses for work in check, especially if you're a small business.
The simplest approach to accomplish this is to create a transparent company travel policy that is easily accessible to business travellers. This ensures employees are aware of which expenses count as business travel expenses.
MAKE YOUR BUDGET ADAPTABLE
Setting a budget is vitally necessary for your company, but you should also plan for unforeseen events. Your corporate travel budget should be flexible enough to accommodate unanticipated events like emergencies or unplanned business trip costs.
This is why you should always leave a margin for error when estimating your business travel expenses.
Arrange your business travels with Holiday Tours
At Holiday Tours & Travel, we serve as a comprehensive corporate travel agency that delivers outstanding service to all travellers—executives and anyone working away from the office.
Maximise your company's travel programme.
You may also be interested in: